Sign up with Picfair for great licensing, print and download bargains
 Click here for Lightroom Presets
Learn Photo Editing
Have you ever wanted to be a Photoshop pro, but were unable to find the right place to learn all the tricks of the trade? Look no further, because you've come to the right place! Learn Photo Editing offers 32 professional photoshop tutorials for the price of a camera strap. Learn how to create a cartoon character with photo manipulation and retouching or portraits that look out-of-this-world. Learn how to manipulate the lighting to make your photos more powerful and vivid, add an enchanted atmosphere and a lot more! You can learn these and many other tricks the pros never want to share! More info
The Complete Digital SLR Photography Guide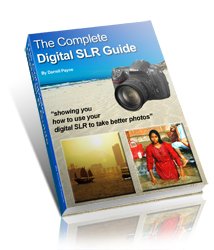 Mobile phone? Digital SLR? Compact camera? Improve your photography, no matter what camera you use, with these sure-fire digital photography tips. This guide will show you how to take sensational pictures every time you press the shutter - the is comprehensive and contains everything you need. You'll be taking amazing photos in no time at all!

And the best part? Even if you use a basic compact camera, or even just your mobile phone, the photography techniques shared will get you taking incredible photos, time after time. More info
Photography Masterclass
Photography Masterclass is a set of 29 videos totaling 11 hours and 26 minutes of in-depth training that will show you how to get the most out of any DSLR camera.
These videos are hosted and streamed online so you can watch them immediately, from any device with a web browser and internet connection.
The 29 videos are separated into 4 Modules for quick, easy reference. You can go through them from start-to-finish… or watch what's important for you now and next time you're stuck, come back for more information and inspiration.
Each video thoroughly explains something you need to know to become a better photographer…FAST. More info